Restore Compassionate Behavioral Health
At Restore Compassionate care, our highly trained team of psychiatrist, counselors and other mental health providers are committed to providing patients with best options to treat their mental health disorders. We offer medicine assisted treatments, addiction treatment, family therapy, EMDR therapy and play therapy for Children to treat certain conditions. We communicate (if desired by patients) with other health care providers to set goals of treatment for our patients. 
We provide medication management and therapy for all arrays of mental health. 
We serve Pediatrics to the Geriatrics population. 
We have highly trained clinical providers to take care of your mental health  needs.
We communicate with referring providers so everybody is on the same page.
We provide Addiction Treatment and Therapy,  Family Therapy , EMDR Therapy and Play Therapy for Children.
We render Integrated Counseling and Medication Management Therapy at the same venue for the best treatment outcome. 
We provide Ketamine Treatment , Spravato Treatment Transcranial Magnetic Stimulation Treatment
Ketamine is not covered by Insurance. We provided Ketamine services in our office. We have experienced therapists and mental health providers to help with your treatment Resistant Depression , PTSD and Severe Anxiety and OCD.  You can continue to see your mental health providers while you are receiving treatment for Ketamine. If you do not have  any mental health providers now,  we can take you as a new patient to help you overcome your treatment resistant depression, PTSD, OCD and Severe Anxiety. We provide treatment with Vivitrol, Buprenorphine and other medications for Treatment of Opioid Use Disorder , Alcohol Use Disorder.
Spravato is approved by FDA for treatment resistant depression. It is covered by majority of Insurances with prior authorization. You can continue to see your mental health providers while you are receiving treatment for Spravato.  If you do not have  any mental health providers now,  we can take you as a patient to help you overcome your treatment resistant depression. We are few sites approved in the Valley to provide Spravato Treatment.
Please review excellent interviews from pioneers in Ketamine therapy and TMS.
Helping You Successfully Overcome Severe Depression and OCD
Depression affects 1-in-6 adults in the United States, and conventional treatments like medications and talk therapy often prove ineffective for some individuals. Restore Compassionate Behavioral Health offers an alternative option in the form of Transcranial Magnetic Stimulation (TMS).
Transcranial Magnetic Stimulation is a U.S. Food and Drug Administration (FDA)-approved treatment for treatment resistant depression and OCD.
Please call our office for details as qualifying conditions change periodically.
AIDS
Amyotrophic Lateral Sclerosis
Alzheimer's Disease
Cancer
Chronic Pain (Severe/Intractable)
Chronic Traumatic Encephalopathy
Crohn's Disease
Epilepsy or other Seizure Disorder
Fibromyalgia
Glaucoma
Hepatitis C
Inflammatory Bowel Disease
Multiple Sclerosis
Intractable or Chronic & Severe Pain
Parkinson's Disease
Positive status for HIV
Post-Traumatic Stress Disorder
Sickle Cell Anemia
Spinal Cord Disease of Injury
Tourette's Syndrome
Traumatic Brain Injury
Ulcerative Colitis
We accept Medicaid, Medicare, and most commercial plans. Please contact us if you have any questions regarding your insurance
Payments Accepted
Cash- Check
American Express
Discover
We have multiple care givers providing a highly coordinated and comprehensive care, including EMDR, CBT, and Trauma based therapy.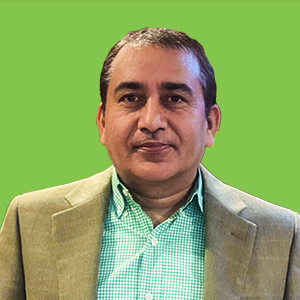 Rajendra P. Koirala, M.D.
Diplomat ABPN and American Board of Preventive Medicine -Addiction Medicine
A Psychiatrist and Addictionologist certified by the American Board of Psychiatry and Neurology and the American Board of Preventive Medicine-Addiction Track, Dr. Koirala served as an Attending Psychiatrist and Medical Director of multiple psychiatric and addiction facilities. He also served as the Chief of Psychiatry for Mercy Health-St. Elizabeth Hospital, Youngstown, Ohio for several years before deciding to start a truly caring and compassionate restorative health care service as Restore Compassionate Care and Restore Compassionate Behavioral Health that would reflect his inner love and affection for people he serves, treats, and heals on daily basis.
Dr. Koirala completed his medical residency from Drexel University College of Medicine, Philadelphia, PA.
With a firm belief in Restore, Miquita remains grounded with the needs of our community and honest with our patients in providing evidence-based care and treatments. While Miquita focuses on treating children that she believes is the most rewarding aspects of saving our own future, she also treats adults with the same level of love and dedication in delivering integrated and holistic treatment.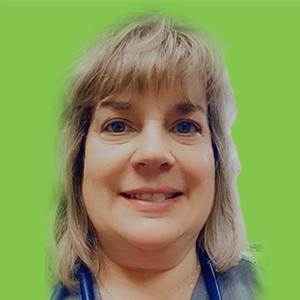 Jodi cares deeply about her patients and listens to their needs to come up with the best individualized treatment plan. She diagnoses and treats all mental health conditions with appropriate medications as needed. She works with both children and adults.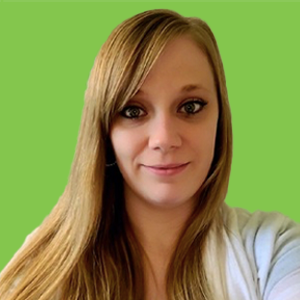 Kayla specializes in working with adults who are impacted by mood disorders, personality disorders, and addiction. Her primary areas of specialty include anxiety disorders, mood/adjustment disorders, addiction, boundary setting, stress management, and mindfulness